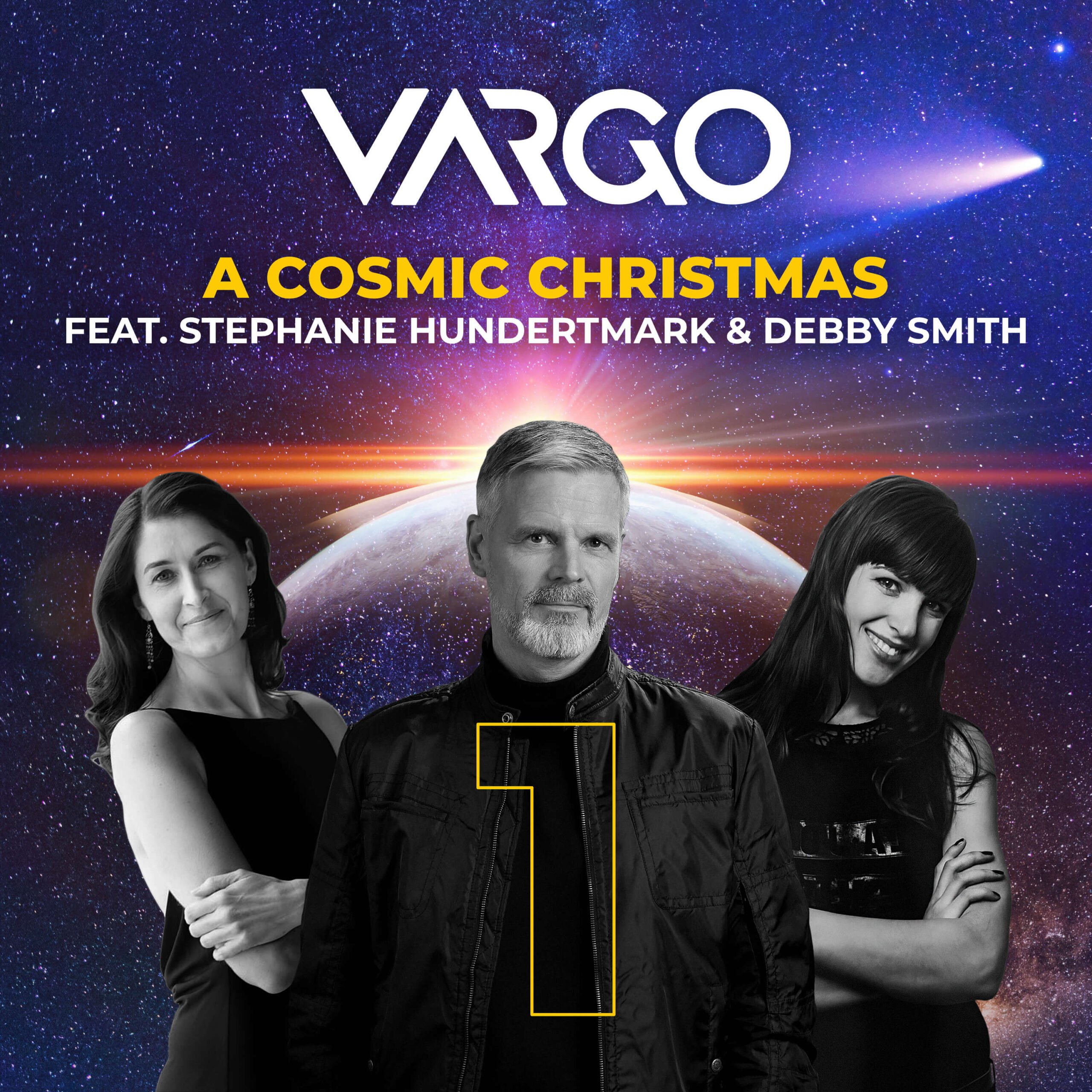 A Cosmic Christmas
Part One
Feat.
Stephanie Hundertmark
& Debby Smith
Als ich im Juni 2001 am Flughafen Ibiza ankam und dort in einem CD-Shop mit "Get Back to Serenity" meine erste Café del Mar Veröffentlichung vorfand, ging ein Traum in Erfüllung. Freilich ahnte ich damals nicht im Entferntesten, was daraus einmal werden würde und dass Vargo auch noch 20 Jahre später meinen Lebenstraum – nämlich von Musik, die ich liebe leben zu können – erfüllen würde. Ich spürte deutlich, dass  "The White Island" für meinen weiteren Lebensverlauf sehr wichtig sein würde und empfand eine nahe, liebevoll-spirituelle Verbindung zur Insel und den Menschen dort. Viele Vargotitel entstanden hier im Laufe der Zeit. Aus einer Café del Mar Veröffentlichung wurden fünfzehn, aus einer Compilation über zweihundert. Drei Artist-Alben entstanden, die mit "Get Back to Serenity", "The Moment" und "One Language" drei Chillout Welthits hervorbrachten. Unzählige EPs und acht eigene Compilations. Das vielfache Erscheinen der Musik in Filmen, Werbung, sowie Grossveranstaltungen, wie der Fussball WM sei hier nur am Rande erwähnt.
Nach dem Ausscheiden von Sängerin Steffi im Jahre 2014 fokussierte ich mich mehr auf meine Passion als DJ, die sich in der Folge musikalisch auch stark auf die kommenden Produktionen auswirken sollte. Fasziniert durch die aktuelle Entwicklung im Melodic Techno und Progressive House startete ich eine neue Radiosendung mit dem Namen Lost in Music auf Planet Radio. Die folgende "100 EP" wurde zur Brücke vom Downbeat zum Melodic Techno. Mit der 2019 erschienen "Mindshift EP", die ich zusammen mit Producer-Buddy Chris Zippel auf dem gemeinsamen Label KAYOON veröffentlichte, war Vargo im Melodic Techno und Progressive House angekommen. Ich freu mich und bin dankbar, dass auch diese neue Richtung von vielen Menschen angenommen wird und die Tracks von Künstlern, die ich bewundere, wie Artbat, Adriatique, Blond:ish, Dirty Doering, Dr. Motte und vielen weiteren wunderbaren DJs gespielt werden.
Neben regelmässigen Auftritten wie z.B. auf dem Deichbrand oder Antaris Festival, dem Katermukke Showcase oder den Tanz dich Hai Veranstaltungen, schliesst sich der Kreis mit den "Sundowner" Events am Meer. Zusammen mit wunderbaren Gastmusikern, wie dem Gitarristen Roland Cabezas oder Percussion-Wizard Mäddi Tation und manchmal sogar wieder mit Sängerin Stephanie Hundertmark, findet dort wahrlich eine genre- und damit menschenverbindende Zeitreise statt. Beginnend mit frühen Vargo-Klängen im klassischen Lounge Stil wird am Strand zuerst stilvoll gechillt, um dann ganz entspannt Step by Step im Hier und Jetzt zu landen und bei zeitgenössischen elektronischen Beats abzutanzen.
Voller Glück und tiefer Dankbarkeit schaue ich auf diese vielen wertvollen Momente und Begegnungen zurück. Auf die wunderbaren Menschen, mit denen ich zusammenarbeiten durfte. All die Unterstützer und Fans, die mir Mut gemacht haben. Mit neugieriger Erwartung freu ich mich nun auf alles, was da noch kommen wird. Ich danke dem Leben, dass ich gesund bin und in der Lage, zusammen mit inspirierenden Wegbegleitern all die wunderbaren Dinge umzusetzen zu dürfen, die mich faszinieren.
Ich danke euch von tiefstem Herzen für all die Jahre, die wir uns nun schon begleiten und begrüsse freudig jeden, der als Gefährt*in neu dazu stösst.
The journey continues…